It is vital to consider a number of roofing options before choosing the best one. There are plenty of details to be learned before making a final choice; such as "how much roofing supply will the house need?", or "what kind of roof tiles will look stylistically pleasing?". Crucial details go into choosing the best roofing option on a budget, but it is possible to accelerate the process by applying to specific services.
1. Shingle Roofing is Highly-Recommended
It's considered one of the most affordable options for roofing. Since there are plenty of choices, the price range can differ from 3 USD to 15 USD per square foot. Specialists highly recommend shingle roofing as one of the best choices.
Pros
One of the most important aspects of roof replacement is that it can be costly, therefore, it is important to find a stable roofing option. Shingle roofing is persistent and durable, which means there will be no need to repair the roof. One of the best types is wooden shingle. It is low-cost and quite resistant to various climate conditions. Besides, it can help you cut down on energy bills. Another option can be slate shingles, which look stylish and beautiful thanks to their design solutions.
Cons
Some shingles can be fragile and easily breakable. Other types, such as tiles, can be heavy and higher in price . They may need an extra supporting layer for roof flashing, which can add on to the expenses. Some are structurally complicated and are relatively hard to build.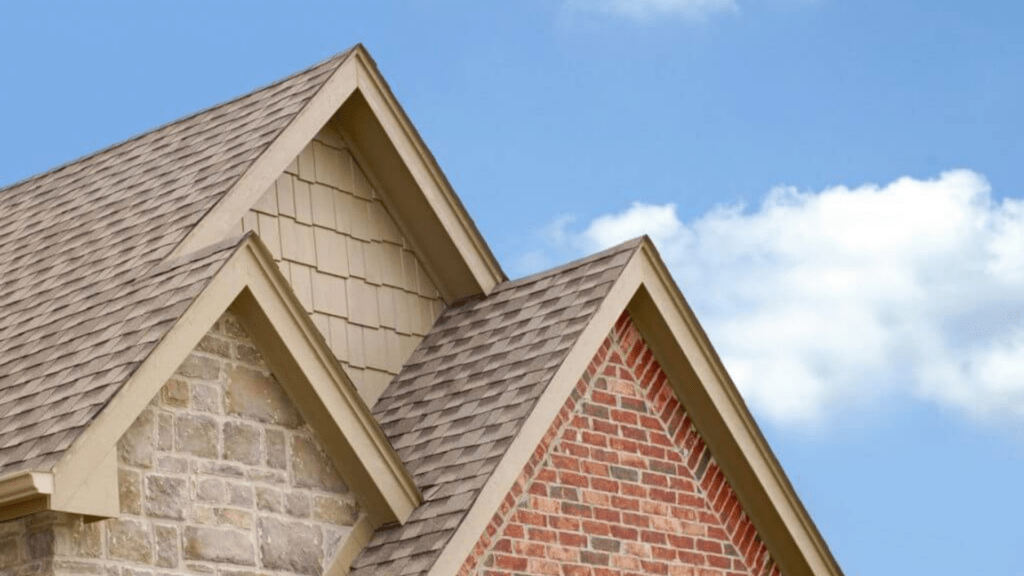 2. Gable Roofing is a Popular Roof Type
There are plenty of gable roofing options; side, crossed, front, etc. Prices differ from 8 USD to 16 USD per square foot. Therefore, this can be a great roof choice, but it also has its good and bad sides.
Pros
One of the advantages of this type of roofing is weather durability. Its design allows shedding precipitations, which means the roof will be protected from possible harm. Another great pro that gable roofing has is its affordability. Due to the simple design, the price is quite low and it requires low-cost maintenance. Other than that, it provides more space, thus allowing to build more.
Cons
Unfortunately, apart from the good sides, there can also be disadvantages for such ways of roofing. Despite its resistance towards rain and snow, experts consider this type of roofing not highly sustainable against winds and hurricanes. Professionals highlight it is easily breakable based on the specific roof design.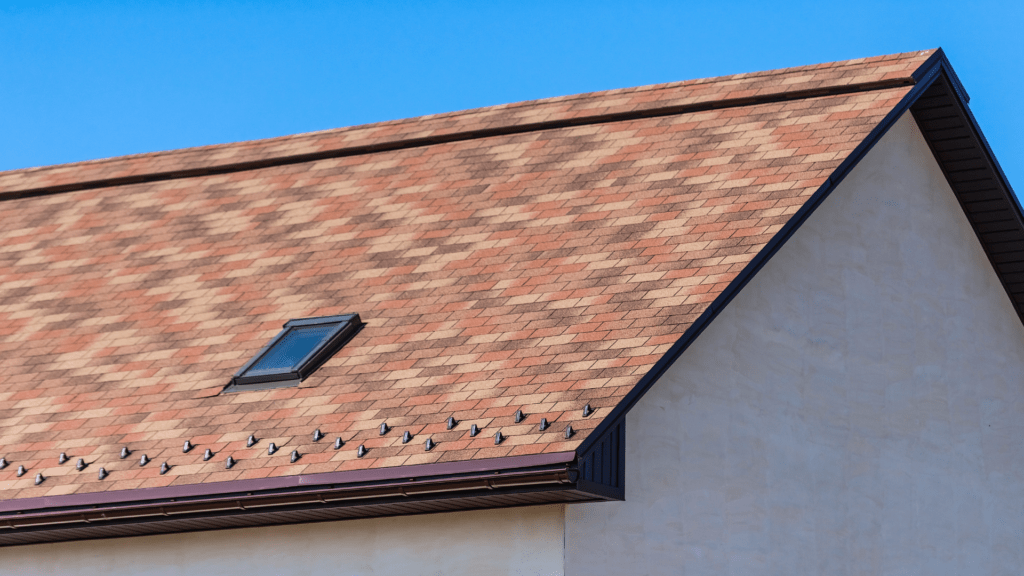 3. Mansard Roofing is Extremely Durable
Mansard roofing is one of the most popular roofing options in Europe, which is also called the French roof. The budget per square foot varies from 10 USD to 14 USD.
Pros
Mansard roofing is a good option because it allows you to have additional territory due to its style. It can even leave space for an extra floor or provide a very high ceiling, which is a big plus.
Cons
This roof type isn't very durable against heavy snow or rain; thus, it can be an excellent option for places with no extreme climate conditions. Another con is that mansard roofs take a long installation time, which means they can cost a bit more in the end. However, there are several types of this roofing as well. So the price varies according to the style; single-slope, straight-angled, symmetric, and others.
4. Hip Roofing Provides Many Design Options
Hip roofing is very similar to gable roofing from the perspective of design. However, this option has 4 slants instead of 2. The price ranges between 8 USD and 12 USD per square foot. Nevertheless, in the end, this roof may cost more than the gable. This option also has a variety of styles and the price can differ depending on the final look.
Pros
The biggest plus here is its stability and having a great grip. Hip roofs have excess slopes, thus, they hold very well. Also, this type is considered highly damage-resistant.
Cons
The main disadvantage is that because of the complicated design, it needs more roofing supply. Hence, their building process may take a bit longer and cost considerably higher.
5. Flat Roofing Allows to Build a Green Roof
On average, the price range for flat roofing is 5 – 10 USD per square foot, but it can change depending on the material. The flat roof has a low incline due to which it drains water.
Pros
Since it is low built, it can hold against rain, snow, and wind. This kind of roof has low installation and roof repair costs. They require fewer supplies and fewer complications. Additionally, this allows to be creative and have a green roof, which will look beautiful and be eco-friendly. Another great benefit is its energy efficiency, especially during warmer weather, due to not having slopes.
Cons
The worst part is that flat roofing is not so secure during cold weather. It is crucial to consider this roofing material to be waterproof. Statistically, this type is the one that people replace earlier, which means it may lead to further roof repair. One of the reasons is that green roofs can be dangerous and cause leaks.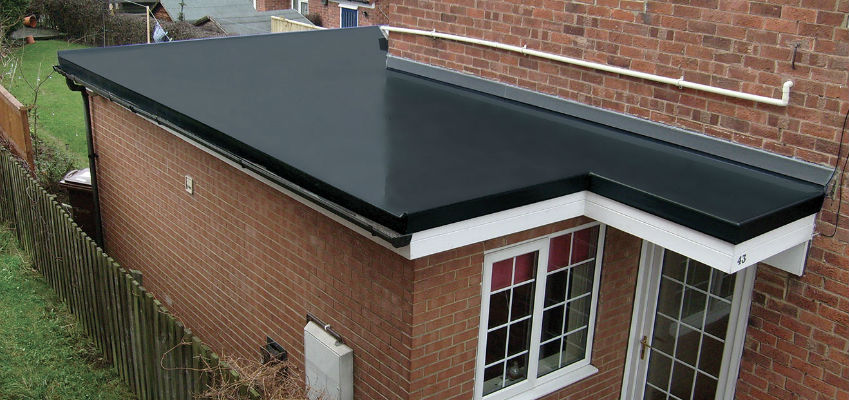 6. Skillion Roofing is a Modern Type
Another good option to consider for roofing is skillion. This type has the most stylish-looking design, and it differs from other roofing options. Skillion is one of the most cost-effective options due to its cheap roofing supplies. Its price starts from a couple of dollars per square foot.
Pros
The water drainage works best with this roof type. It has a very modern design and looks aesthetically pleasing. The most important question here is: "how long does this roof last?". The answer is that this type has extreme longevity, and can be resistant to drastic weather. It can also be energy-saving because its design allows solar panel installation.
Cons
One of the main cons is that it doesn't leave extra space for an additional floor or room. Even though it is highly resistant in specific weather conditions, this roof doesn't sustain well in strong winds and can be easily damaged.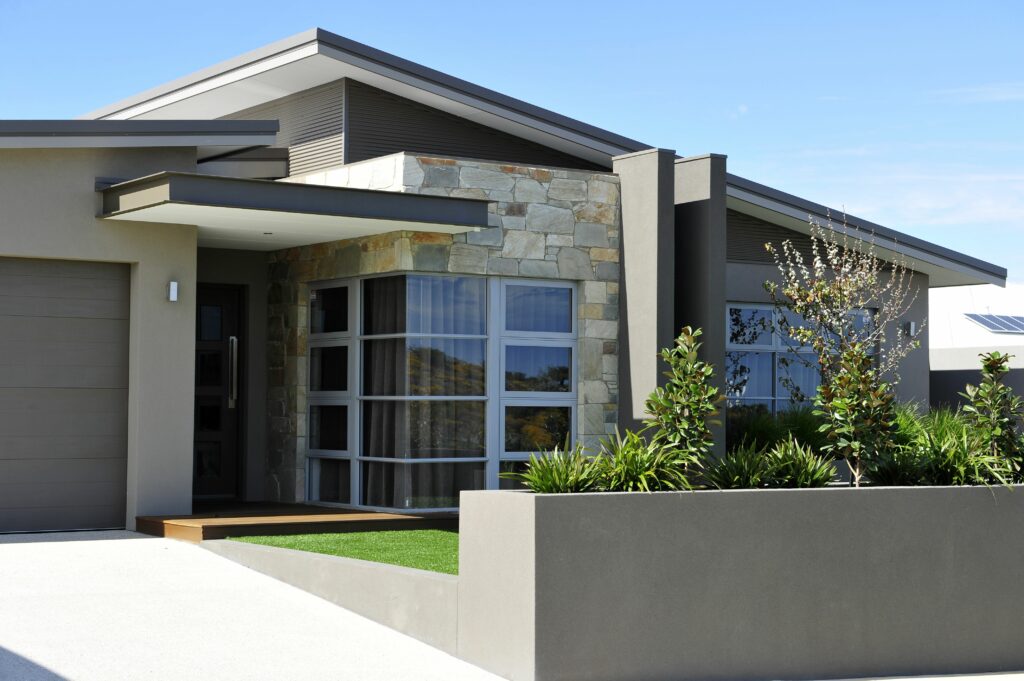 7. Gambrel Roofing is a Low-cost Option
This type is affordable, and its price ranges between 8 – 14 USD per square foot.
Pros
Gambrel provides you with an opportunity for additional expansion in the future. A gambrel roof can leave some space for an attic, which is a significant advantage.
Cons
Because of its design solution, this roofing is prone to crash. Despite this type being affordable, it cannot withstand heavy climates.
8. Concrete Roofing Option is Energy Efficient
Concrete is yet another roofing option. It can look aesthetically pleasing if it has a unique color. Other than that, it is one of the most low-cost roofing options, with the price ranging from 4 to 6 USD per square foot.
Pros
It can be a great choice due to its ability to resist wind, storm, rain, and snow. As mentioned above, it is very affordable and can last a lifetime because of its firmness. Finally, concrete roofing decreases heating and energy utilization.
Cons
This roof option has a few disadvantages, one of which is its weight. Concrete can be heavy and may need additional support underneath. Another con is how quickly the paint can fade because of the roofing supplies.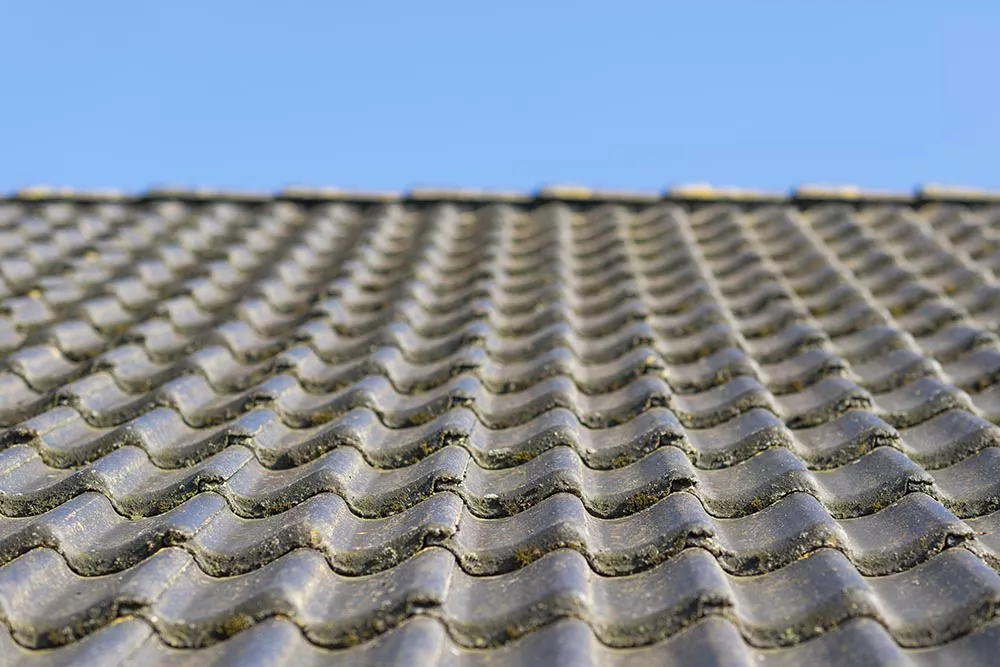 Roofing Materials/Prices/Benefits & Risks
Depending on the used roof material, its expenses, durability, and quality can largely vary. In general, you may need a helpful guide to be aware of roofing materials. Thus, finding a good roofing supply is crucial.
Clay Tiles
This type of roofing is firm due to its density. Clay roof tiles can withstand hot and cold temperatures. They are eco-friendly, and it's easy to replace them. One of the best parts is that tile is inexpensive. The cost can be from 4 to 6 USD per square foot.
Asphalt
This material is considered a very common choice. The price can range from 100 to 150 USD per square foot. It is also very easily replaceable. However, it has issues with different climates, for instance, windy or hot.
Metal
Now, metal roofing has vigorous permanence, is easy to maintain, and provides a pleasant appearance. It is a safe matter and can cost a high price. A metal roof cost can vary from 150 USD per square foot up to 1600 USD, depending on the metal.
Wood
Based on the kind of wood, the texture of the roof can be different. For example, if the roofing option is shingles, then it will be strong. Whereas in case it is wooden shakes, the roof may have rust. However, both of these options last a long time. The one negative aspect is that the price begins from 600 USD. Despite everything, it is important for you to trust the house to a professional specialist. That way, there will be no further issues, and the roof will have extreme longevity with the best fitting appearance.