No house owner, property manager, landlord, or tenant wants to have a burst pipe or broken heater during the winter. Therefore, to avoid such issues, one should start with a proper winterization. Winterization generally indicates preparing all systems of the property to withstand the severe effects of the winter period. Planning in advance will save the owner of the property time and money for the long-term period.
Winterization can help prevent potential damages that can arise during the winter and turn into severe and costly ones. Especially in the cold areas of the country, vacant properties can be vulnerable to severe issues due to burst or frozen pipes. For protecting all plumbing fixtures in the house, the systems inside and outside of the property should be addressed.
Step 1: Clean out gutters
As the first step, it is important to clean out gutters to prevent ice dams. In case the water flow has issues, it can turn into a massive problem when there is a snowstorm. The most optimal time for cleaning gutters is when the trees around the house have just become bare. This is the best time, provided that leaves and other debris will likely fill the gutters but you won't have to repeat the process a few weeks later.
This step is not particularly hard, but the process can be hazardous and require climbing and staying on the ladder. Therefore, for safety purposes, it can be a good idea to hire a professional for the gutter cleaning service.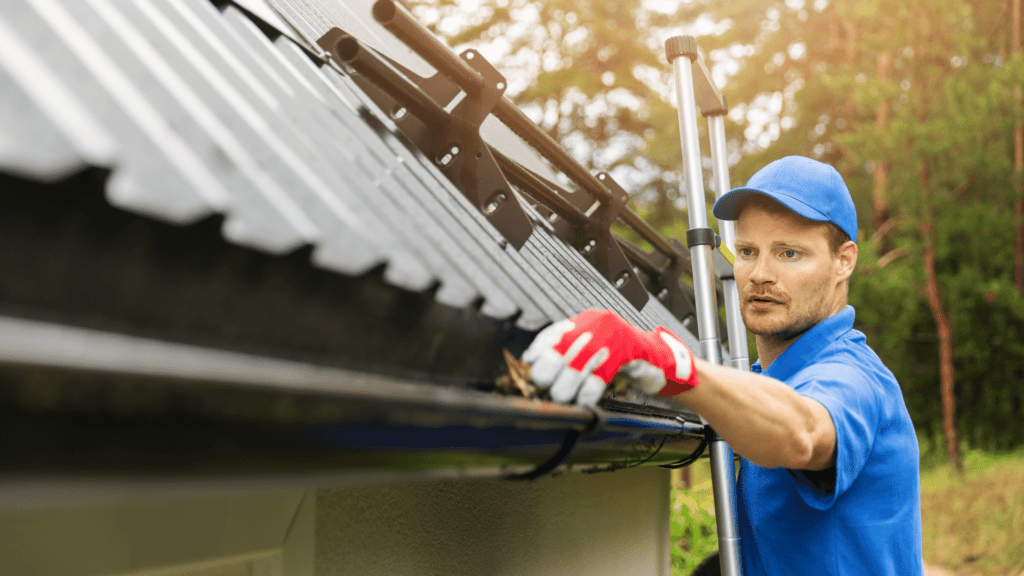 Step 2: Protect the pipes
The next step is protecting the pipes against the severe winter by insulating them. It is crucial to remember that during the freezing weather, you should keep a stream of water running through the taps in order to prevent bursting.
By insulating hot water pipes, you can also possibly save on utility costs. This work is not hard, but it can be tedious and, depending on the circumstances, also dangerous. That is why you would better apply to a plumber for help.
Step 3: Inspect the leaks and cracks
Next and one of the most important steps during home winterization is inspecting the whole property inside and outside for possible leaks or cracks.
You should seal and install strippings around doors, windows, air conditioning systems, and mail chutes. There are different ways to install strippings, and you should make sure that you have chosen the best way to seal the leak or crack in the property.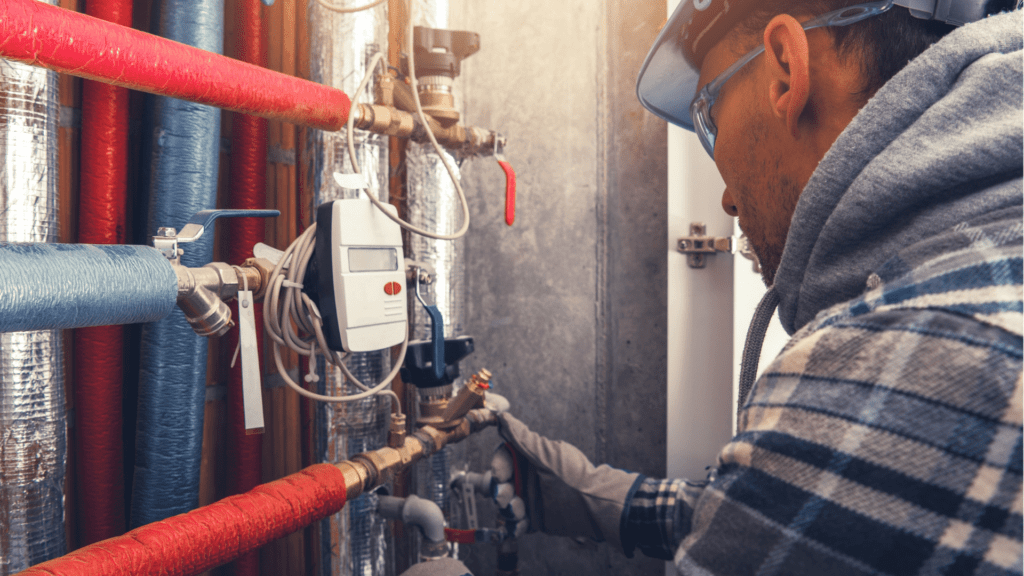 Step 4: Focus on the chimney
The next part of your house to inspect while preparing for the winter is the fireplace and chimney, as the soot buildup can be dangerous. Therefore, you should remember to clean it thoroughly before you plan to start a fire. While you should also remember to check the chimney for any cracks that need to be sealed.
Cleaning the chimney can be completed on your own; however, in order to keep away from fire hazards, that would be a good option to find a good contractor.
Step 5: Use a programmable thermostat
One of the good options to consider during winterization is adding a programmable thermostat. With that in place, you can easily customize the heat settings that will help save energy when you don't need to use it. According to the US Department of Energy, every lowered degree on your thermostat can help you save 1% from the energy bill.
This can also be completed on your own; however, it would be good to have an electrician check that all connections are working properly.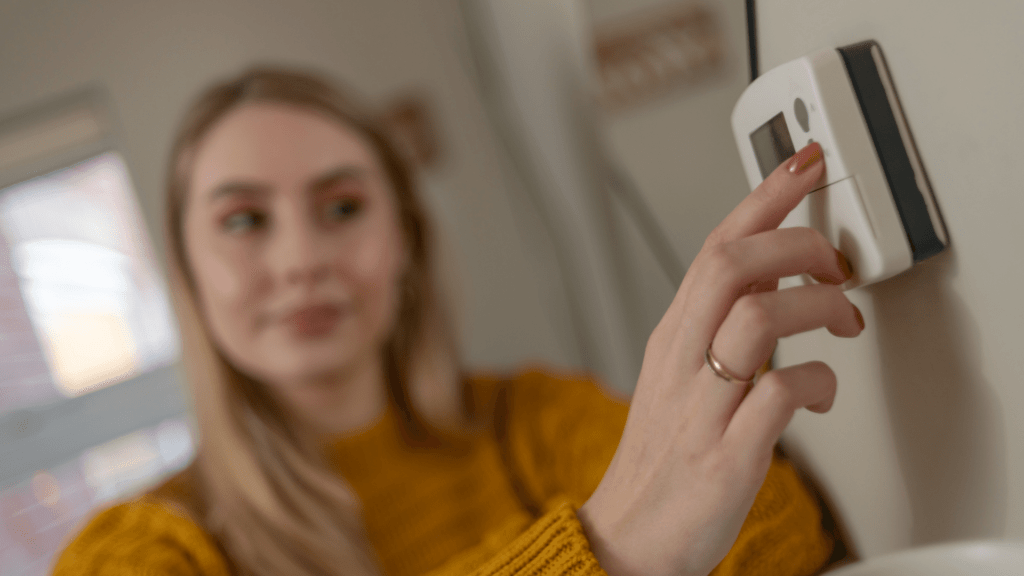 Step 6: Winterize your sprinkler system
The Sprinkler system is helping to keep the landscaping lush green and properly maintained; therefore, it is extremely important to remember accurately draining it while preparing for winter.
If the system is not maintained as needed, the water left in it can freeze and cause serious issues. Especially if you are living in an area where the temperature drops below zero, you would want to make sure that everything is done properly. Even though you can shut down on yourself, you should hire a contractor who can help you understand everything is done correctly.
 Step 7: Audit the electrical and HVAC system
Plan to check your electrical systems if you are thinking of keeping the heater running. Even though auditing electrical and HVAC systems are important throughout the year, it is especially crucial to make sure everything is working well before winter.
The most common and easiest way for the HVAC system winterization is simply changing the filter. HVAC specialists can check if your system is performing effectively and also change the filter if there is a necessity.The more detailed you prepare for home winterization, the less you will be worried about wasted energy and possible damage. These few steps will help you coast through winter as a property owner and keep away from any possible stress throughout the way. It will also help you prepare for the years coming. And if you are not sure that you can complete it all by yourself, make sure to hire a well-experienced and skilled contractor.