Whether you want to improve your marketing strategy, create a better client experience, get more leads, optimize client management and communication processes, organize disclosures, there are tools and solutions perfected to meet those needs. 
Here United Field Services presents the main categories and a list of solutions available that you can start using today.
Real Estate CRM Tools
A typical Real Estate CRM tool helps to manage leads, automate salesforce, emails, and contacts. It brings value by helping to track, manage, and move prospects through the sales process. 
TotalBrokerage
The system is an all in one solution for anyone who's looking for a CRM system that will combine lead tracking and management, marketing activities, action plans, transaction workflows, auditing, reporting, and many more. Through the comfortable UX design, TotalBrokerage is an ideal solution for the agents who're trying to increase sales in every possible way. TotalBrokerage is mostly used as real estate transaction software.
Billing: From $219/month
HubSpot CRM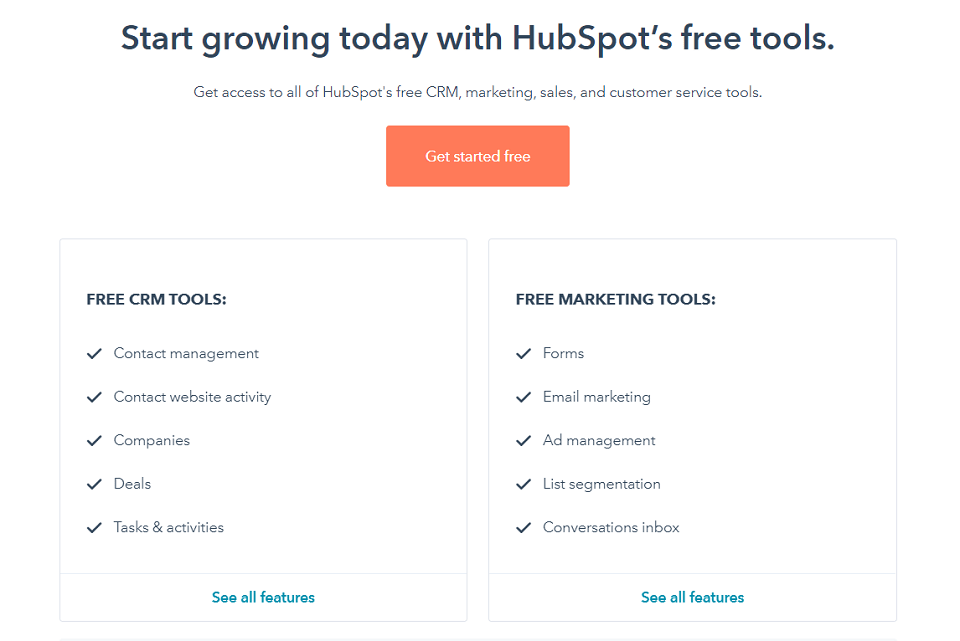 HubSpot CRM is considered the most popular CRM system. On HubSpot, you can personalize email templates, schedule meetings, manage the personal information of your clients, track performance, and much more. If you're looking for a free real estate CRM software, you can start with HubSpot.
Drawbacks: Although Hubspot is free, and has perfect features for real estate agents, it has some drawbacks too that you must be aware of. Some of the drawbacks are: it gets expensive if you scale the business or your operations. It's difficult to use not as an all-in-one tool, the available templates are difficult to change, A/B Testing options are limited, you have to pay for technical support, etc. 
Billing: Free and paid options are available. 
Freshsales
Freshsales is an Ai-based CRM and deals management software. The Freshsales's top features are lead, contact, deal, account and email management, event tracking, lead scoring, etc. Here you can automate calls, Auto-assign leads, and create complete workflows. One of the pros of this tool is the clear interface of reporting systems.  
Billing: You can have a forever-free plan and always have a chance to switch to paid options starting from $12/month.
Agile CRM
Agile CRM helps to manage personal or team tasks, set up meeting appointments, follow the documentation, etc. Thanks to all these features, the system is usually listed among the best free CRM software for real estate agents.  
Although the free features may be enough to run the necessary operations, Agile CRM offers additional paid features that you can purchase with a starting price of $8.99/month. 
Real Estate Agency Solutions 
Bitrix24
With Bitrix24 you can manage a project, assign deadlines, and keep communication with clients. The website suggests live video conferencing, social media assimilations, callback forms, and many more features. 
Paid option: You can get its always-free version, but Bitrixx24 offers to buy more storage or integrate sales intelligence for only $24/month.
Rio Genesis
This website will help you manage your team and schedule. The most important feature is that it allows different permissions for different users. So not everyone can have access to the stored information. 
Pricing: Starting at $99/month
BackAgent
If you're looking for real estate back office management software, BackAgent is here for you. Mostly used for team management, BackAgent is a good tool with the main CRM features. You can create checklists, track tasks and deals, and many more. The users mostly like the checklist adding option, as it helps to track the deals and proceed them smoothly. 
Billing: From $5/month
Real Estate Transaction Management Solutions
Loft47
Loft47 is for following the financial activities of the company/agent. It integrates with other real estate tools that help to manage the transactions, fees, commissions, etc. 
Billing: From $90/month
DotLoop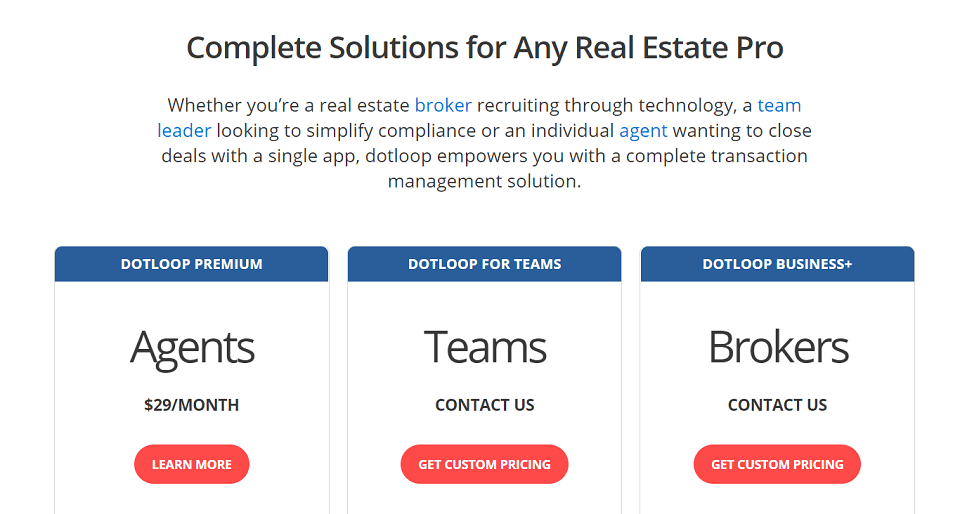 DotLoop will help to optimize the real estate transactions. With real-time visibility of all transactions, the agents will always get their automated workflows.
Pricing: Starting at $29/month
Pipedrive
The leading part of Pipedrive is that you can assimilate it with Trello, Asana, and Slack. By creating the funnel the system helps you to easily find in which stage exactly your contract is. By this feature, Pipedrive deserves to be among the best CRM for real estate.
Billing: From $12.5/month
Commercial Real Estate Solutions  
RealSpace
RealSpace helps to create and publish listings, brochures, and share it with your leads. It manages the leads from multiple locations and centralizes the data in one place. With easily customizable designs you can create a website for your listing. RealSpace is among the best rental management software for numerous listings.
Billing: From $49/month
Contactually
Contactually is a specially built CRM system for real estate agents. Contactually is designed for creating personalized offers for the buyers and provides support in following the funnel and automating the campaigns. 
Pricing: From $69/month 
Zillow Premier Agent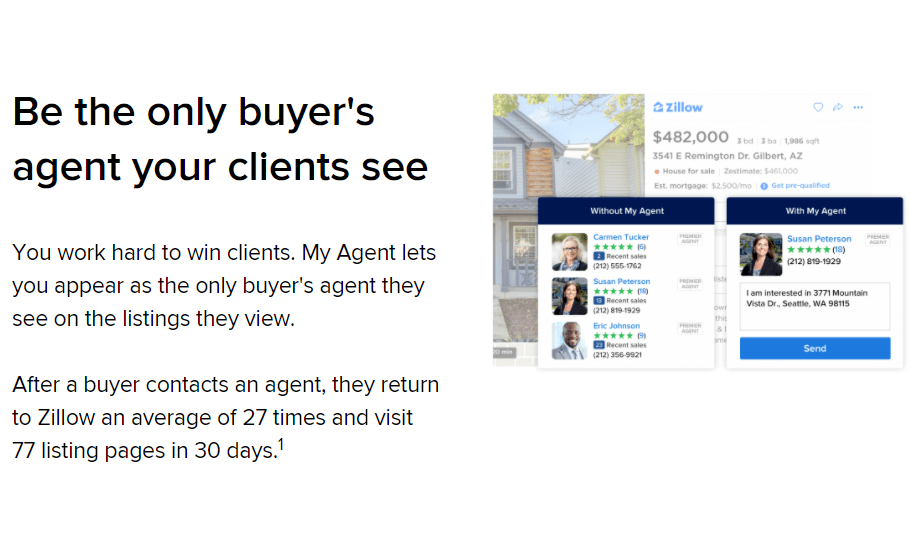 With Zillow, you can access information about your potential client's search history which may be helpful for you with the development of personalized offers for them. Once you've been assigned as "My agent", the client will only see you as an agent while looking for an agent list for a specific listing.
Paid option: Zillow offers lots of advertising options to fit any budget
PalmAgent ONE
Best real estate app for estimating closing costs. PalmAgent ONE is considered as the real estate best closing cost app. It calculates both the "buyer estimates" and "closing costs".
Pricing: Starting at $0.99/month
Propertybase
Besides being a CRM software for house retailers, it also offers marketing solutions such as creating websites integrated with the CRM system. It allows us to organize listings and automate daily tasks. Propertybase is one of the best CRM for real estate.
Billing: From $69/month
Wise Agent
Wise Agent is ideal if you have a large scale of information on clients. It has a centralized accessible database. It automatically pulls social data from the mailing of the clients.
Pricing: Starting from as low as $29/month
Real Estate Marketing and Lead Generation 
Zurple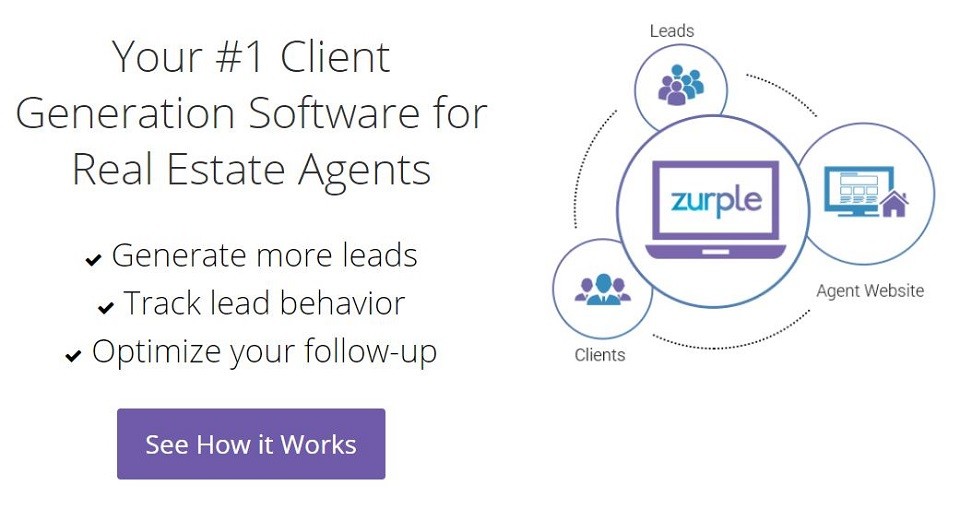 Zurple users are mostly describing the system as "it helps you to generate leads even if you're sleeping". It's one of the best real estate lead generation software available in the market. With the integrated behavioral marketing automation, the system tracks the leads and automates the follow-ups with the customers. By using the analytics the Zurple provides you can reach the customers on the most preferred time and transform the lead to a meeting.
Billing: From $99/month
Hire Aiva
Hire Aiva is a good solution for any agent who's looking for an automated follow-up system. Once the system has caught the lead, it starts the personalized tracking and helps you to get in touch with the engaged customer in any convenient way for you. 
Billing: From $299/month
Cloud Attract
This tool will help you to create a personalized landing page in a few easy steps. First, you need to choose your target audience. Are you going to target home sellers or buyers? By answering some additional AI-generated questions you will get the best landing page sample for you. 
Pricing: Free trial and $99/month 
BoldLeads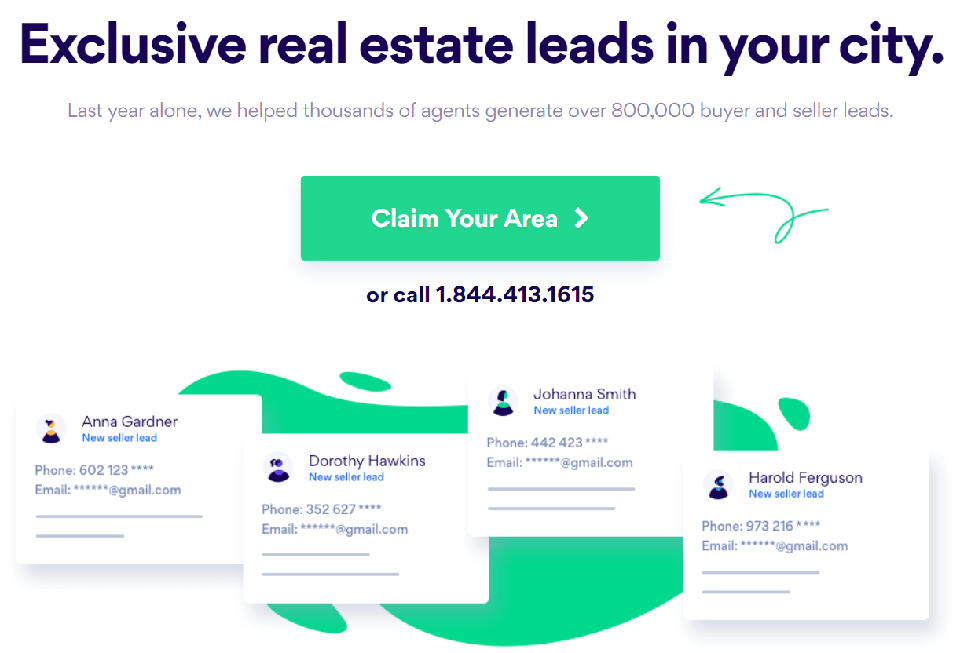 They offer A/B testing features for landing pages. A/B testings will help to understand your potential clients' needs and preferences. You can integrate it with a CRM system and get the most out of the landing page.
Pricing: Starting from $269/month
Placester
The main advantage of Placester compared to other website builders is that it is built-in SEO friendly way, so you will not have problems with customers looking for your listing. They have pre-written content and lead-capturing forms.
Pricing: Starting at $99/month
ZOHO
ZOHO provides the best solutions for the agents who are aiming to be in contact with the customers in every possible way. The system allows integrating live chats and being in contact with customers via Social Media channels. The real-time reporting that the system provides helps to be in touch with your business no matter where you are.
Billing: From $18/month
Real Geeks
Once someone checks for your link the system will define a lead you'll get an email or notification and immediately follow the funnel. It is also convenient for managers who want to be in touch with agents and track their productivity.
Billing: $249/month
Virtual Tour Tools 
iStaging LiveTour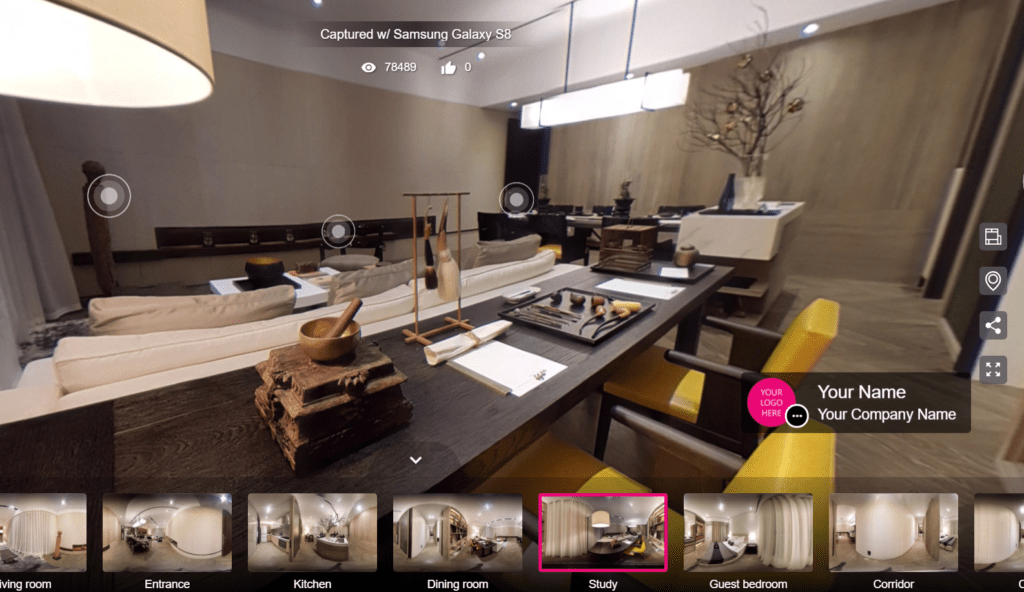 In iStaging LiveTour you can create 360 tours for your listings with your phone. The image quality can be up to 8K. You can buy a 720 lens and take photos by using your phone.
Pricing: Starting at $5/month
EyeSpy360
The lockdown has reminded us that we need a backup plan for every aspect of our lives. The EyeSpy360 helps you to create virtual tours and 3D modelings of your listing. By simply uploading your 360 photos the system does the rest. You can also integrate a group video chatting option that is ideal for non-solo customers.
Billing: From $13.99/month
Call Tracking Tools  
REDx + Storm Dialer
If you are not using a cold calling strategy and tools, then you are losing business deals in this industry. REDx + Storm Dialer helps you to manage your calls by using an autodialer.  Pricing: Starting at $99.99/month.
By its nature, the real estate industry is highly competitive and evolving. These tools will help you as an agent to stay competitive, win new clients, save more time, and become a top real estate agent. Keep up with the current tech innovations and integrate the best real estate software solutions into your daily operations.