One can consider decluttering a home during the renovation, moving to a new house, relocating office space, or just for annual maintenance. Generally, the biggest obstacle during this process is getting rid of the things you will not need in the future. Therefore, debris removal is one of the essential parts of the decluttering process.
Debris removal and decluttering can become challenging if you don't understand the process. Despite the reason you are considering debris removal, there are several things you need to know before starting. However, it is crucial to know the time when you will need professional help for debris removal.
How Does Debris Removal Work?
The reasons for debris removal are simple: most households have several items at home that take additional space but are unnecessary. Nonetheless, many of them do not own a vehicle to help them get rid of those unnecessary items. On the other hand, some homeowners don't have enough time to dedicate to this work.
One of the options to deal with the debris removal is applying to the regular garbage collecting companies. However, specialized companies are dealing with property preservation, including debris removal. Even though companies offer same-day service, the process can take up to weeks.
Generally, debris removal companies suggest two options for removing the junk from your property. The first option is dumpster rental when you fill the dumpster on your own, and the company will pick it up. That is an ideal choice if you are doing renovation at your house or office. The next option is truck hauling when the contractor's workers carry out the whole process of debris removal.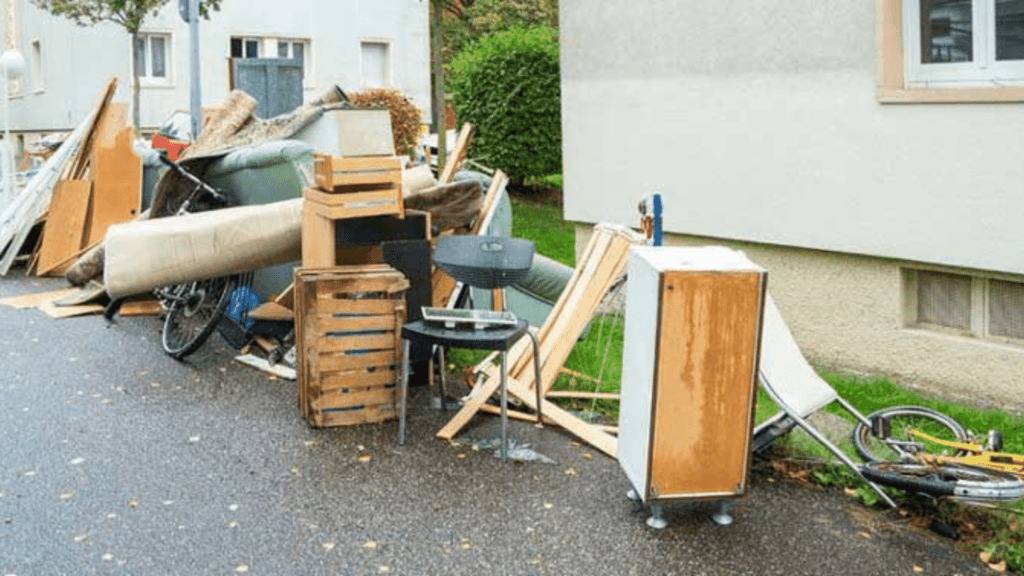 What Are The Types Of Debris?
Junk can be in different types, sizes, and shapes; however, there are generally several broad groups. That will determine the type of service you will need.
1. Construction Debris
The first category of debris that you might have is construction debris. Based on the scope of your construction project, you may need to use different types of debris removal. Nevertheless, you should know that there may be additional precautions if you consider doing it yourself.
In several areas of the US, the construction debris is being sorted and recycled, so you are allowed to leave it only in special landfill facilities. During construction, some common debris categories that you will have are metals, wood or lumber, roofing shingle, concrete, carpeting, sliding, etc. You may have debris that can be recycled, sold, or even reused after a small rehabilitation.
2. Yard Debris
The next type of debris you may face while decluttering is yard debris. Even though this type is mostly organic, it is good to seek professional help from a contractor. When you hire a company for this job, they will care for your lawn waste and move it to corresponding facilities.
The process of composting the yard waste is fast and low cost. Some of the US states even require composting yard debris. In these states, there are special places where people are dropping their waste. Therefore, it is necessary to do research connected with the rules in your specific area.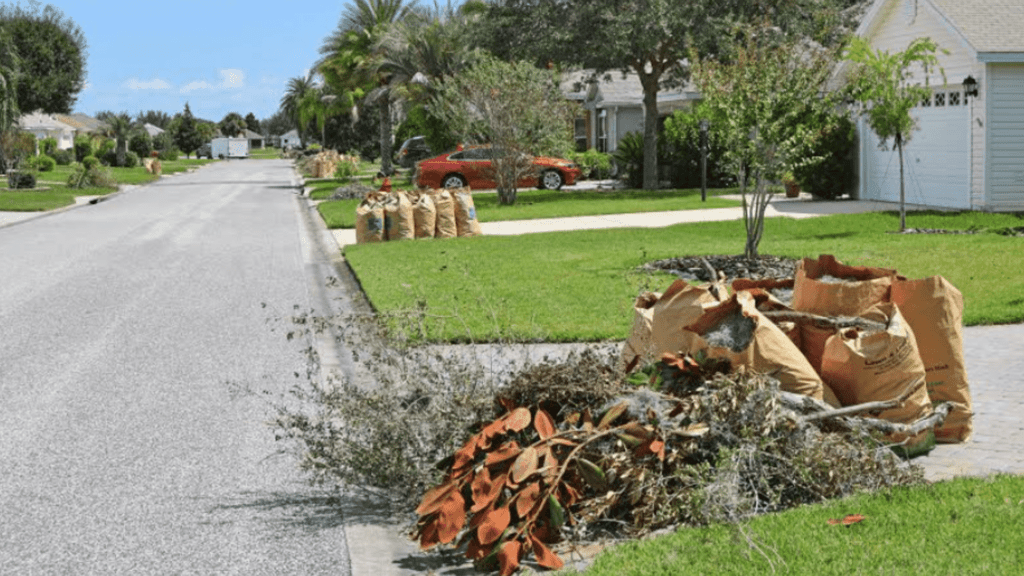 3. Vacant Property Debris Removal
Debris removal for vacant properties is sometimes uncertain as it depends on the general reason for the cleanout.
There is a requirement of having a legal eviction notice before removing the personal property from the vacant property in the scope of the eviction. However, most of the states do not have an explicit differentiation between personal property and debris. Therefore, it is important to seek legal counseling before starting the actual process.
4. Household Hazardous Waste (HHW)
Finally, the last type of debris is hazardous waste, which is special as it requires different procedures for disposal. Additionally, you cannot get rid of that using any unsafe methods like burning or burying.
This type of disposal is harmful, and in case of improper disposal, it can get into drinking water, pollute the air or cause harm to wildlife. To avoid issues like that, all states in the US are separating special areas for HHW disposal. Common types of hazardous waste are medications, car batteries, different liquids, light bulbs, explosives, paint, etc.
What Should You Consider While Choosing a Contractor?
There are different debris companies and different types of services offered by them. To find the correct type of service provider, you need to look for the companies that have experience and will provide you with the service you are looking for quickly and cost-effectively. It can be overwhelming finding a good contractor for the first time. Therefore, some points will help you in this process.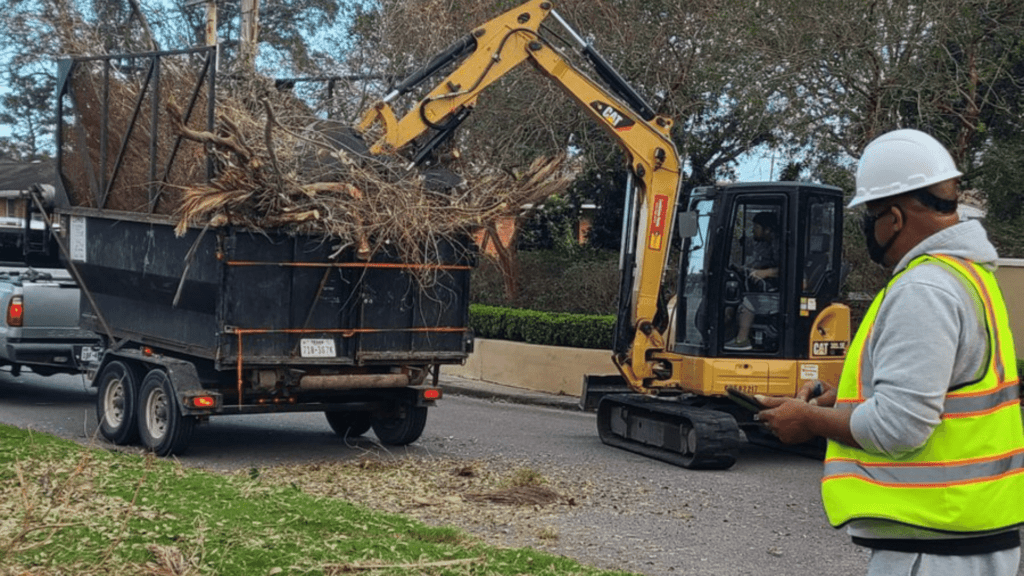 Certificate of Insurance (COI)
The first thing that you should consider while hiring a contractor is having insurance. That will ensure that the company is insured from accidents or losses while completing the work. To check this, you can ask for the certificate of insurance (COI).
Scope of Services They Provide
One of the best questions to start from is "What type of debris can you remove?"
Several debris removal companies do not work with specific types like hazardous waste. Therefore, you should first learn if that company is the right choice for your needs to save your time.
General Approach of the Company
Despite the differences in the mode of operations suggested by debris removal companies, the general approach is the same. In the first place, you will receive a quote from the contractor after submitting a quote request. After agreeing on the budget, you will have a contact person from the company and the full schedule of the work.
Offered Pricing Structure
It is one of the most crucial parts as it defines ahead whether you can afford that service or not. Additionally, based on the pricing, you can understand how professional the company is. Be sure to remember that you should not choose only by the low price, as it may be a sign of bad quality.

To sum up, the debris removal process can be smooth and cost-effective if you do proper research and check all details of the work before starting. One of the most important parts is understanding the service you need and finding a good contractor that will help you complete your work.