If you are planning to upgrade the curb appeal of the house, you might want to look for simple landscaping ideas on a budget in the first place. Apart from creating a good impression of the house, it will also boost the house value.
Here are six main steps that will help you start your landscaping project. It is important to mention that one of the most crucial steps is to understand if the work you undertake can be completed on your own or you would need professional help. If the work needs a , it is essential to find a professional and experienced team of lawn care service providers that will help you to navigate through the process.
Step 1: Make the List of Current Inventory
It is better to create an inventory of what you already have available in your front and back yards as a first step. Before starting thinking of the new ideas for your landscaping, it is crucial to understand what you should get rid of that you currently have and what you can keep from available inventory.
Removing something from your yard will provide you with an additional space to fulfill your fresh ideas. It can even be surprising to find out how many unnecessary items are in your yards. While on the other hand, there might already be some items in the yards that will complete the overall look you want to achieve.
Step 2: Choose the Type of Landscaping
There are a few landscaping types based on the features that are installed in the yard. When it comes to choosing your lawn and landscaping, it is really pleasant to be unique in your choices. Here are the general landscaping types that you need to go through when you plan landscaping upgrades.
Hardscaping: This option makes the area look more interesting and practical. It generally includes patios, paths, decks, walls and fences, etc. The cost of hardscaping largely depends on the structure you choose to integrate. The good part is that the maintenance of this type of landscaping is really easy.
Softscaping: Hardscapes and softscapes usually go hand in hand and look nice when you add them together. This will help you complete a unique and appealing look for the front or back yard. Softscaping includes living elements like flower plants, trees, shrubs, bushes, and others. The cost of softscaping averages between 10 USD to 15 USD per square foot.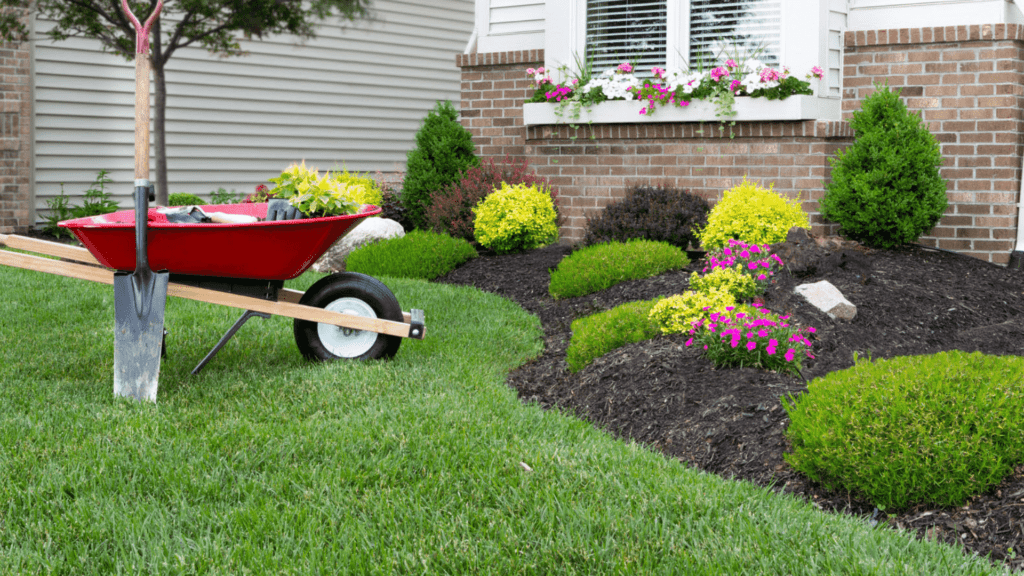 Xeriscaping: This type of landscaping is used to reduce or eliminate the irrigation need and is especially beneficial for areas that have water supply shortage. This option continually gains high popularity throughout the world. Well installed landscaping typically ranges from 1.50 USD to 2.50 USD per square foot and can range even to 10 USD per square foot or even more.
Natural grass: There are generally two possible ways to get beautiful landscaping with natural grass, which are sods and seeds. This option is quite cheap to install and maintain, however it may seem boring and incomplete by only having natural grass.
Step 3: Set a Realistic Budget
After deciding on the general type of landscaping you are going to install, it is important to set up a budget. You may need to consult with a professional company to understand the budget needed for the work. Based on the landscaping type and the general scope of the project, the cost will range from 8,000 USD to 15,000 USD. The budget may also vary depending on the area you want to upgrade.
Generally, the front yard is small in size and does not require different expensive features. Consequently, the budget for a front yard tends to be less expensive. The cost to landscape a front yard is between 4,000 USD and 6,000 USD. Similarly, just an ordinary backyard also will not cost too much and can be upgraded with a small budget. Landscaping a backyard costs between 8,000 USD and 10,000 USD. A fully equipped garden usually has more features and the planning requires professional support. The cost to landscape and create a garden averages 8,000 USD and 20,000 USD.
Step 4: Add Unique Features to the Landscape
One of the good ideas to brighten up your landscaping and be unique is adding some interesting and affordable elements. One of such elements can be a birdbath, especially if you want to have a water feature in your yard. There is a wide diversity of options that will complement the front yard and the cost will run between 30 USD and 50 USD.
Decorating the yard with some decoration charms can seem very simple, but will help you inexpensively boost your curb appeal. No matter what your budget, adding a nice wind chime, rain chain or garden stake to your front yard landscaping is always a good idea.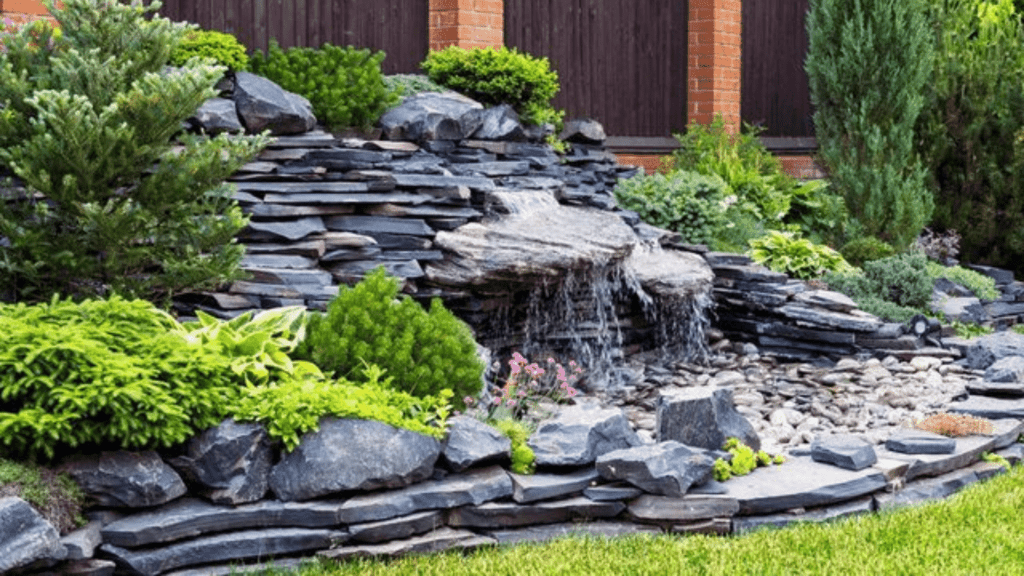 Step 5: Landscape with Lighting
It is important to remember about the lighting of your front or back yard as well, which can cost cheap and, at the same time, improve the general picture. There are so many options for outdoor lights nowadays, including LED options, which will also not increase the electric bill. This will help you create a festive mood despite the weather outside.
Using outdoor string lights will help you in the way of transforming your area. This will provide a beautiful option of dining outside under the beautiful string lights. This can cost between 15 USD and 50 USD.
Step 6: Know When to Call Landscaping Professionals
It is also crucial to understand whether the project you have undertaken is a DIY project, or you need to apply to professionals. DIY projects sometimes can even lead to costly mistakes, which will result in a more expensive intervention. Many landscaping professionals market themselves as budget-friendly and are happy to help you not break the bank.
Call a landscaping professional if you're interested in knowing all your options and possibly further design ideas. You may find that working with a professional landscaper makes your landscaping project stress-free and leaves you with a result you couldn't have made yourself.