Increasing home value is not an easy task to undertake. It requires precise planning and a clear action plan. With the right contractor's crew and a development strategy, you can increase the property value on average by 40,000$ only with a budget of 10,000$.
To succeed in your undertaking, you will need to discuss the project with an experienced and knowledgeable contractor who can organize the remodeling on time and provide high quality.
Wondering where to start and which renovation or remodeling options to consider if you are in need of quick and on-budget solutions? Keep reading, here we present answers to these questions!
Optimize the Style for Higher Home Value
One of the most important components of increasing home value is picking the right style. For example, minimalism is a low-cost and functional style, where one detail is enough for an impressive change.
Style is a crucial element because it can completely change the appearance of the property, therefore, this is the first step in the process. There are different ways to choose the right design for a house, starting from asking for professional help and ending with looking for inspiration in magazines, books, or specialized websites.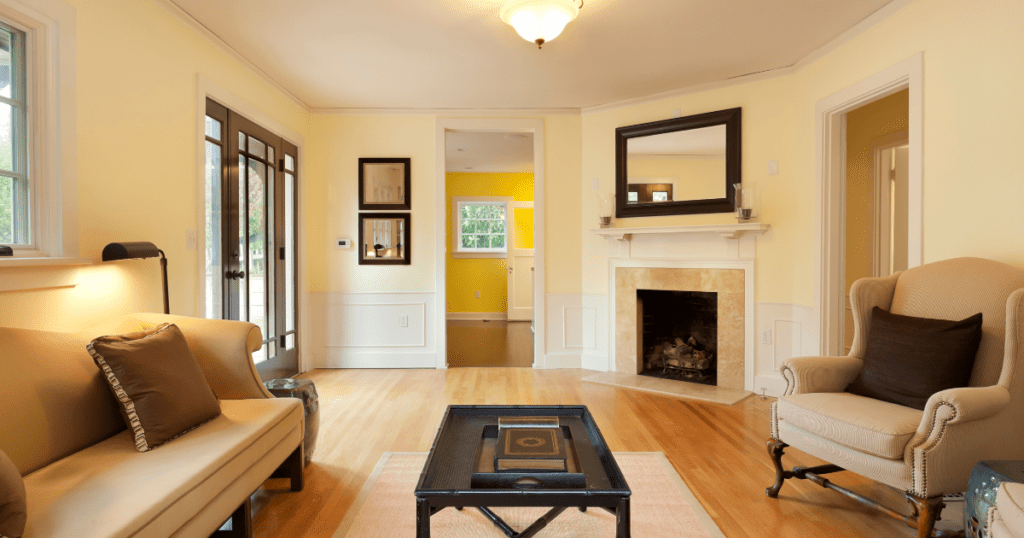 Lighting Matters!
The market value of the house largely depends on its lighting, which can have a huge impact. These improvements may require more time and a home renovation budget, while they are worth paying attention to. It is also important to note that there are specific requirements for windows in different states.
While thinking of the house design, you should be sure to maximize the natural light and plan the lighting system efficiently. Be sure to choose the most effective solution from both lighting and product selection perspectives. This can help you save money for additional materials and have a good result.
Expand the Useable Square Footage
Another important tip to consider for adding value to the house are minor or major expansions. It can be as simple as adding an extra room or reach to building an additional floor. There are specific tricks to making the house look wider by creating two rooms out of a big one. Therefore, having separate spaces dedicated to specific activities will have a good outcome.
One of the modern solutions that will be nice to have in the house within a modest budget is a gym or a movie theatre. However, be sure that everything is considered in the scope of the budget provided for a renovation.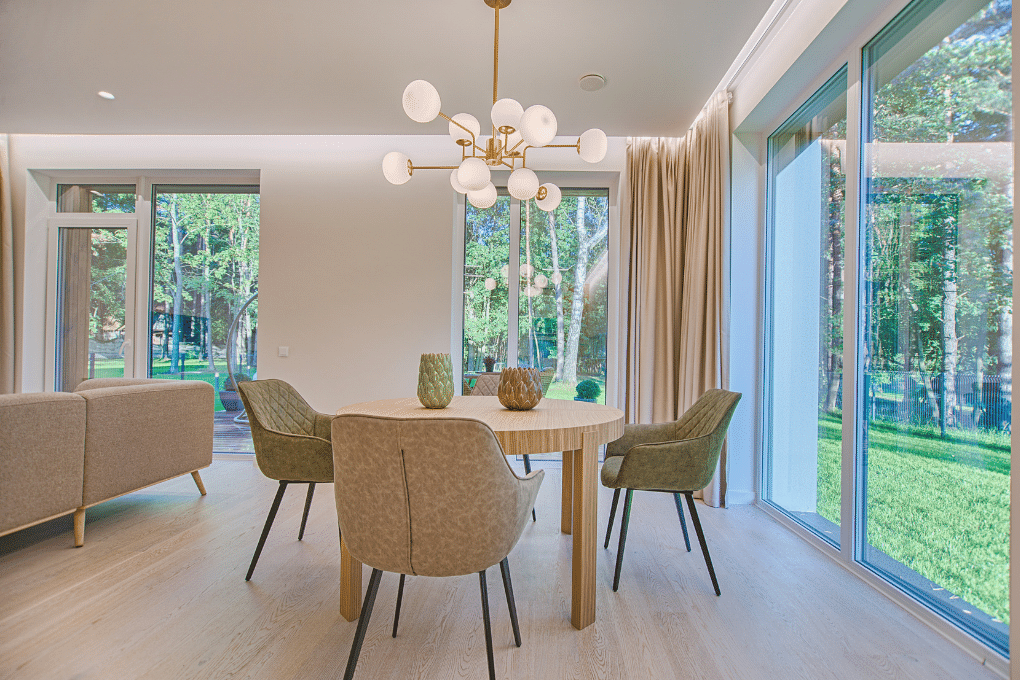 Details Matter for Expensive-Looking Property
Details are the key to achieving an elegant and expensive-looking property. If you have a limited budget, one of the best choices will be adding elements that grab attention.
One of such details that will complete the overall look of your rooms is crown moldings. The rooms without these details are looking cheap and unfinished. This is a good point to consider for achieving a good result with a relatively small budget.
Fix Issues for Property Improvement
Thinking of increasing property value is the right time to detect available leaks and other issues in the house to fix them. Fixing possible problems can significantly impact the price of the property.
Check house systems and be sure that all the leaks are noted for fixing. This especially applies to old fittings, while also making sure to check new fittings once installed. If you want to make sure everything is taken care of, you should consider hiring a licensed home inspector for conducting a walkthrough of your property.
Increase Home Value with Exterior Design
While thinking of house price enhancement, most of the people are concentrating on the interior and dismiss the curb appeal. However, it is a known fact that the market value is largely improved through outdoor appeal, as the first thing people see while approaching is the exterior of the house. Therefore, houses with a nice curb appeal will have higher prices and stay less time on the market.
This does not only consist of exterior design, but can also include the landscaping, patio, or backyard. You should make sure that the sidewalks are clean and freshly weeded.
Use High-Quality Materials
Take extra time while making decisions about the renovation materials, as they reflect the future cost of the property. While at the first point you should try to understand what materials you have on hand that can be reused. Making the most of what you already have will help you save money and time.
It should be good to check the appropriateness according to some fundamental points when choosing construction materials, whether they are applicable with the site-specific environmental conditions, environmentally friendly, energy-efficient, or applicable with the building size and type.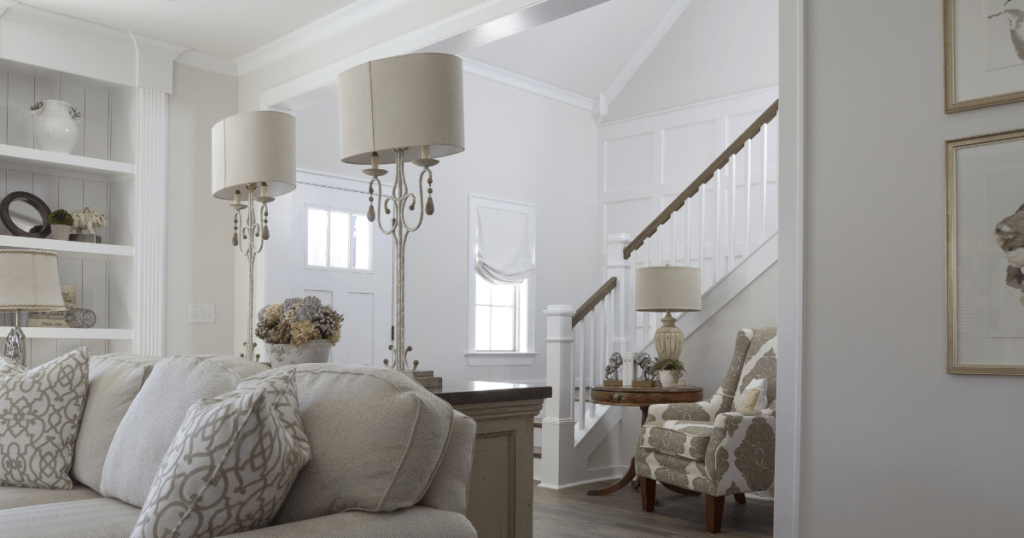 Paint Home in Warm Colors
Fresh paint on your walls can substantially update the property look. There are even studies, according to which realtors suggest painting your house to have a more expensive look. The most important point here is to choose warm neutral colors, like white, beige or gray, that will make rooms look larger.
Correctly chosen colors will considerably emphasize its uniqueness and become memorable. Accent color for one part combined with minimalistic colors will make a good impression.
Make Easy Bath and Kitchen Remodels
A minor bathroom or kitchen renovation can enhance the home value, however, you should be sure that the work you have undertaken is small. Of course, bigger remodelings will be nice to have, while their return on investment lasts longer.
You can consider different low-cost ways to modernize your spaces that do not need many efforts or skills. For example, you can replace the hardware on bathroom cabinets, or add extra storage in your kitchen.
Consider Energy Efficiency
Even though considering energy efficiency is not the best and cheapest way to increase home value, many professionals state that it surely does add value. Again, you can choose the way of minor improvements, like just installing energy-efficient appliances or upgrading to more productive LED lighting.
Investing in solar panels is another good way to increase property value. However, you should understand that solar panels will require a big financial budget, therefore, you should pursue this option only if you want to increase the value over a long-term period.
To conclude, the most important point to remember is that you should not spend more budget on your improvements than they will add to the property value. All of the steps above have been proven to be one of the best home improvements that can add value. Do not hesitate to contact us, and our professionals will guide and lead you to choose the best solutions that will increase your property value.